Welcome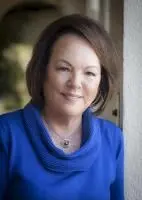 Let me introduce myself. I am a licensed psychologist and a certified Jungian psychoanalyst.
As a licensed psychologist I am qualified to provide psychotherapy for people suffering with depression, anxiety, psychosis, emotional trauma or PTSD, loss or grief, loneliness, fear, shame, and the emotional affects of divorce or separation. As a psychologist, I am experienced in helping people who are struggeling with parenting issues, relationhip problems, personal identity issues, and difficulties with emotional expression.
As a certified Jungain analyst I am qualified to work with unconscious internal conflicts that may manifest themselves in a variety of forms, such as confusing dreams, unrealized desires, irrational emotions or behaviors, or barriers to creative expression.
If you are looking for a more balanced, fulfilling, and meaningful life, and if your personal goal is to increase your authenticity, resilience, and confidence I would look forward to working with you to achieve these goals.
Please call me @ 415.789.7658 or email me @ [email protected] for an individual or couples therapy consultation today.